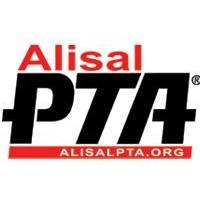 Alisal PTA donations help fund all of the special activities and events at our school. In addition, they provide support, supplies and technology to enrich the classroom experience.
The beauty of PTA is that all efforts (time and/or money) directly benefit your child(ren) and their experience at Alisal.
Following are just a few of the events that would not happen without annual PTA donations and family volunteer support:
Science Fair, Different Is Awesome Week, STEM (Science, Tech, Engineering, Math), Student Leadership, Art-In-Action, Coffee with the Principal, School Assemblies, Garden Club, Book Club, Field Day, Carnival, Pizza with the Principal, Destination Imagination, Yearbook, Talent Show.
All donations are voluntary and contributions, of any amount, are appreciated. To ensure that these programs and events at Alisal can continue for 2019/2020, we are asking for a donation of $110 per student. You can now elect to spread out your PTA donation over 5 months.

The Alisal PTA is a 501(c)3 organization. If your company matches tax deductible contributions, you will receive more information on how this process works in Future Fund.

Since all PTA events and activities are run by our parent community, please pay special attention to the volunteer section and consider how you can get involved. There are opportunities to fit all schedules and interests.

Thank you for your support!